経験
10か国3,000億円以上の海外投資案件審査・実行・管理経験と、技術のマネタイズ、新規事業開拓の豊富な経験
人脈
アライアンス事業を主導するなかで獲得した多くの大企業のリーダー異業種幹部人材ネットワーク
知見
証券アナリストとして企業財務を現場に活かし、日系・外資系を問わず大企業で案件推進を主導してきたことによる知見。通信・自動車・エネルギー・アジア国別専門家集団によるアドバイザリーボード
Experience
​More than $3 billion overseas project experience in 10 countries, in screening, executing, and management of post investment projects, as well as abundant experience in technology monetization and new business development.
Networks
Networks with top management in major industries including banks, VCs, Telco, ICT, auto, energy, aerospace, and pharmaceutical industries through cross industry alliance projects and discussions involving varieties of industries.
Expertise
Solid financial analysis skills as an investment banker
Group of advisors from various industries with specialist skills and knowledge in key industries including auto, energy, ICT, Telco and aerospace.
Credentials 推薦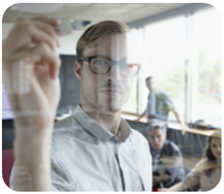 弊社はクライアント企業の期待に応えるべくグローバル視点での事業拡大を進めている。その戦略立案の過程で幹部の議論を活性化させるために上村さんに集中的なご支援をいただいた。今後も実需開拓などで連携をしていきたい。
We are expanding our global delivery capability to cater for our Japanese clients' borderless operations.  Ms. Kamimura assisted our management team to sharpen our Asian market strategy once and we hope she will join for our implementation projects ramified from our strategic plan.
Mr. SK Senior Director, Strategic Consulting Firm

上村さんとは大手携帯通信企業との協業案件をきっかけとして、弊社サービスのパートナー開発や受託でご尽力いただいた。ご縁をもとに弊社の社外取締役を依頼している。これからも長くお付き合いをして会社の成長のために助言ならびに顧客紹介をお願いしたい。
Ms. Kamimura was the leader in our open innovation project with the largest Mobile company in Japan. Since then she has helped us expanding the businesses and we asked her to become one of the external directors. I really like her sharp insights and vision for success.
Mr. TM, CEO IT Venture Company and Social Entrepreneur